CZ-USA : TRU-DOT NITES FOR THE PCR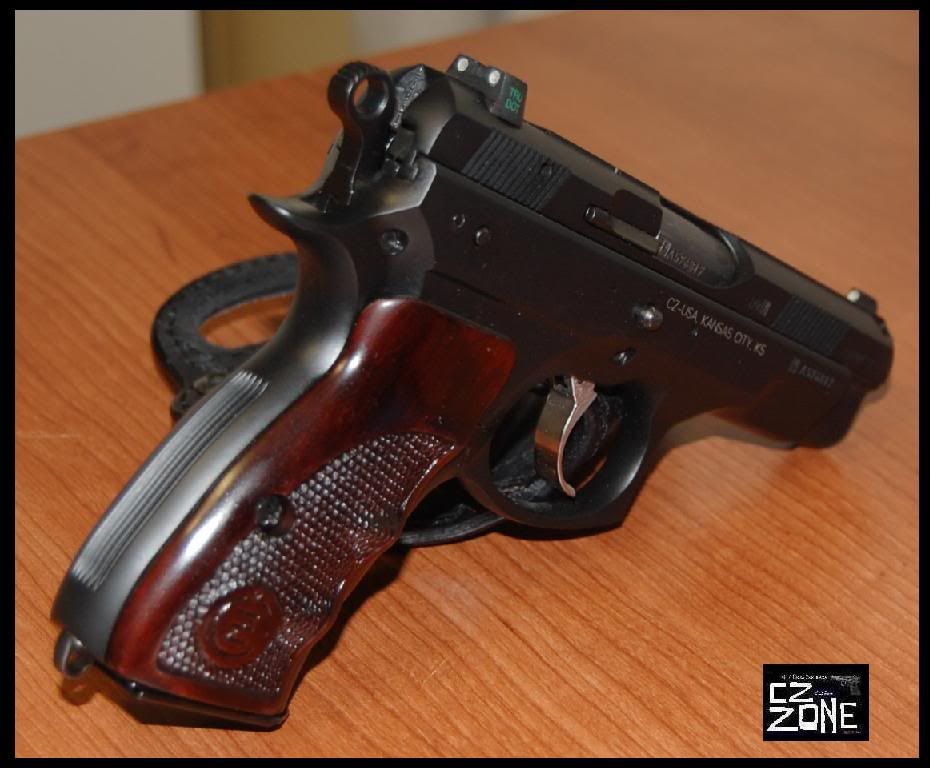 I recently had CZ-USA install a set of TRU-DOT tritium nite sights on my wife Nancy's slightly new PCR.
They were installed by the talented Gunsmith known as Matt Hunter. My previous experience of Matt's work included a truly marvelous trigger job on my custom 75B Stainless pistol and also the addition of TRU-DOTs on that gun.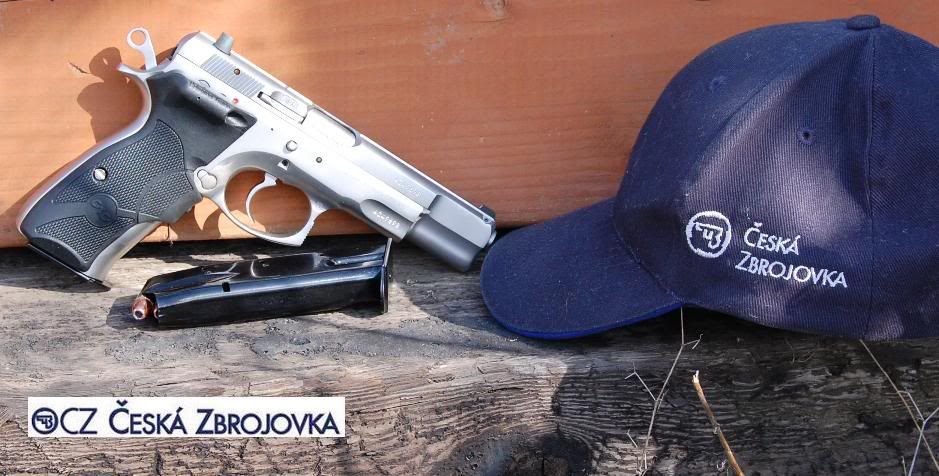 As you can clearly see. The TRU-DOTS on the PCR don't have the distinctly rakish profile that this model is know for, but are squarish and blocky like other Nites on CZ pistols.
I don't really find anything wrong with this new look, as that's exactly like I want my sights to be.
Big, beefy, and fast to get into tritium dots!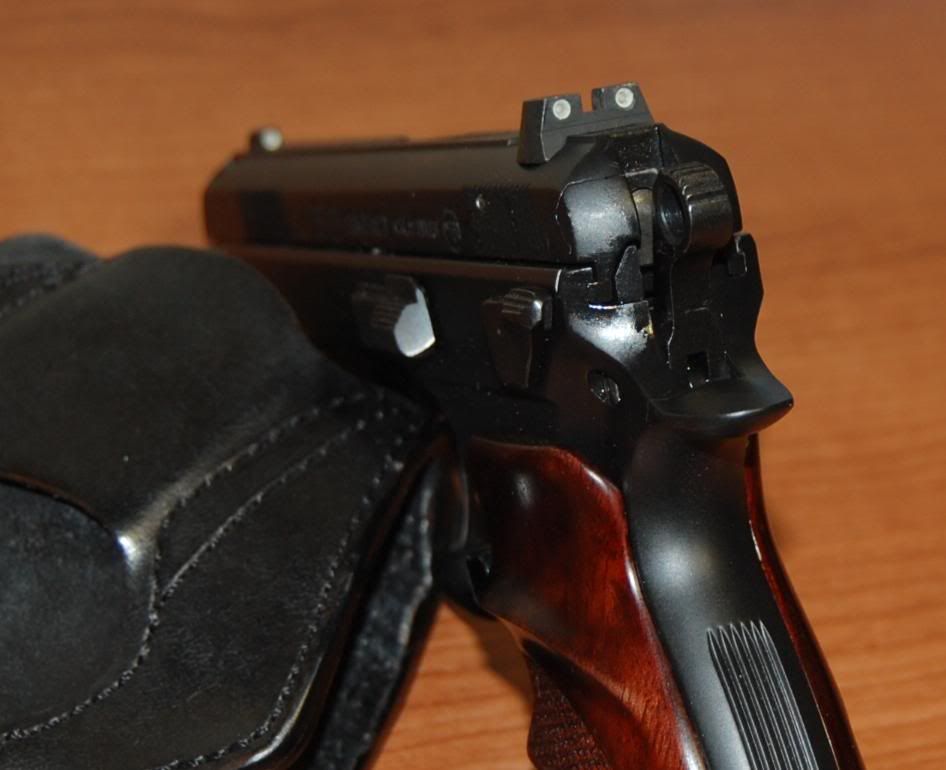 I think the end result speaks for itself.
The gun will be easier to find on the darkness now, especially if visiting somewhere and we are trying to locate the PCR in a strange enviroment.
There shouldn't be any change in point of aim/impact with these new sights. CZ-USA knows how to install them correctly and what sights to use for each model.
Their current price is $82.00 plus a $30 installation fee and over-night return shippingcosts. They do prefer that the customer sends in the entire pistol.
My sight order took about 8 days, but your times may vary, especially as SHOT SHOW approaches and the good people in Kansas City, ramp up for that. You might notice a sexy looking holster in the photos?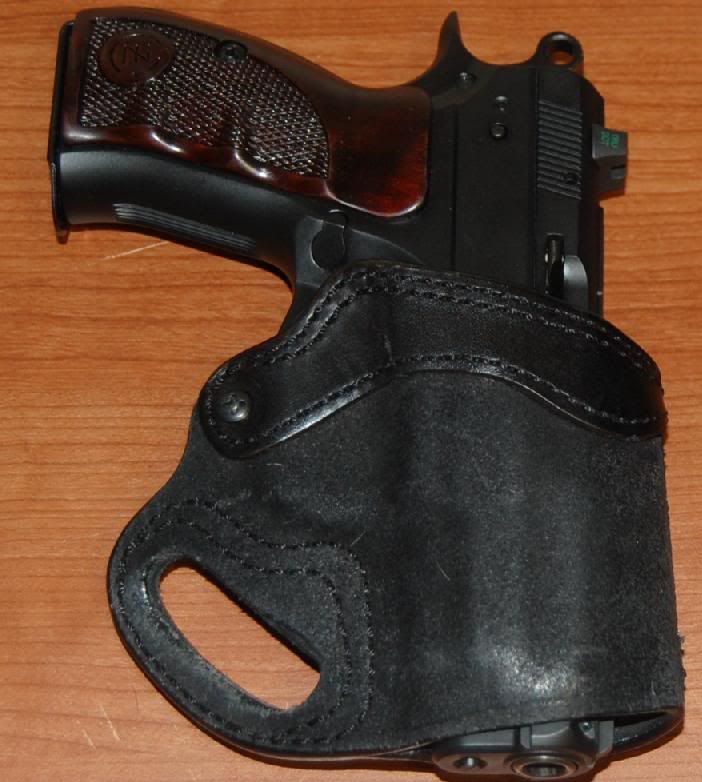 This specimen of High Noon's NEED FOR SPEED holster is for my RAMI, but I find that a PCR fits well, too!
Lovingly ( I Think) hand crafted out of horsehide and in black finish. The NEED FOR SPEED delivers in spades!
The holster is bare bones performance- and will fit most belts up to 1 3/4 inches.
The wattle grips in red finish from Dennis Marschal add some real pizazz to the gun and Nancy is thrilled with them!
Having the CZ-USA installed TRU-DOTS really round out this defensive package.
Fantastic sights and grips for what some believe to be the sleeper in the CZ line. I also think a nice holster from HIGH NOON, sets a person up right!

Visit HN, CZ-USA, or other companies dedicated to making your CZ experience a great one.
LINKS
PIC 1
PIC 2
PIC 3
PIC 4
MARSCHAL GRIPS-CZ
HAKAN PEK CUSTOM GRIPS
CZFORUM
CZ-USA
CRIMSON TRACE
HORNADY FTX 9MM
DOUBLE TAP AMMO
HIGH NOON HOLSTERS
HN HOLSTER REVIEW-NFS
MY PCR PAGE
BACK TO THE CZ-ZONE


Email: cz75_idaho@yahoo.com