CRIMSON TRACE LG-476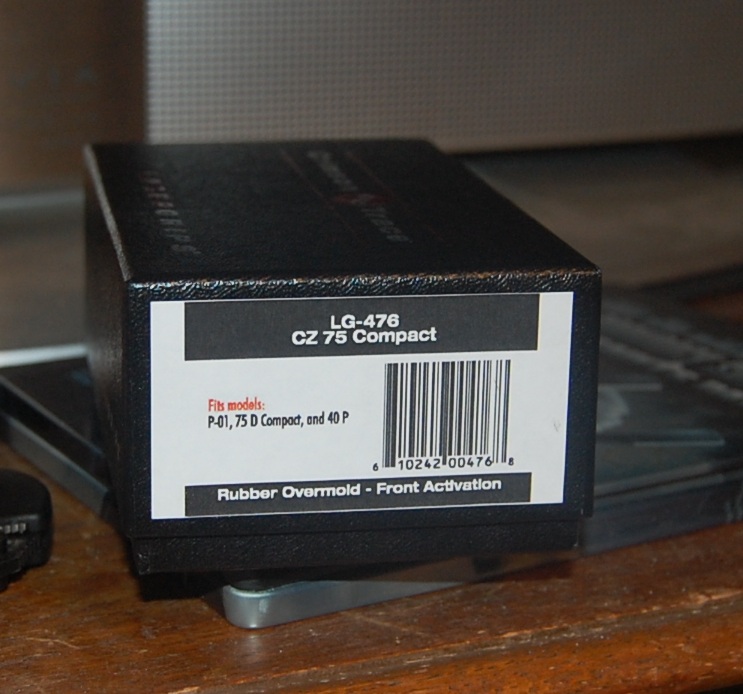 Will Fit:
CZ P-01, PCR , 75D Compact, CZ Compacts
CZ40P, CZ Compact .40
CZ P-06
The Crimson Trace LG-476 fit onto my CZ P-06 in about 3-4 minutes, with no problems to speak of.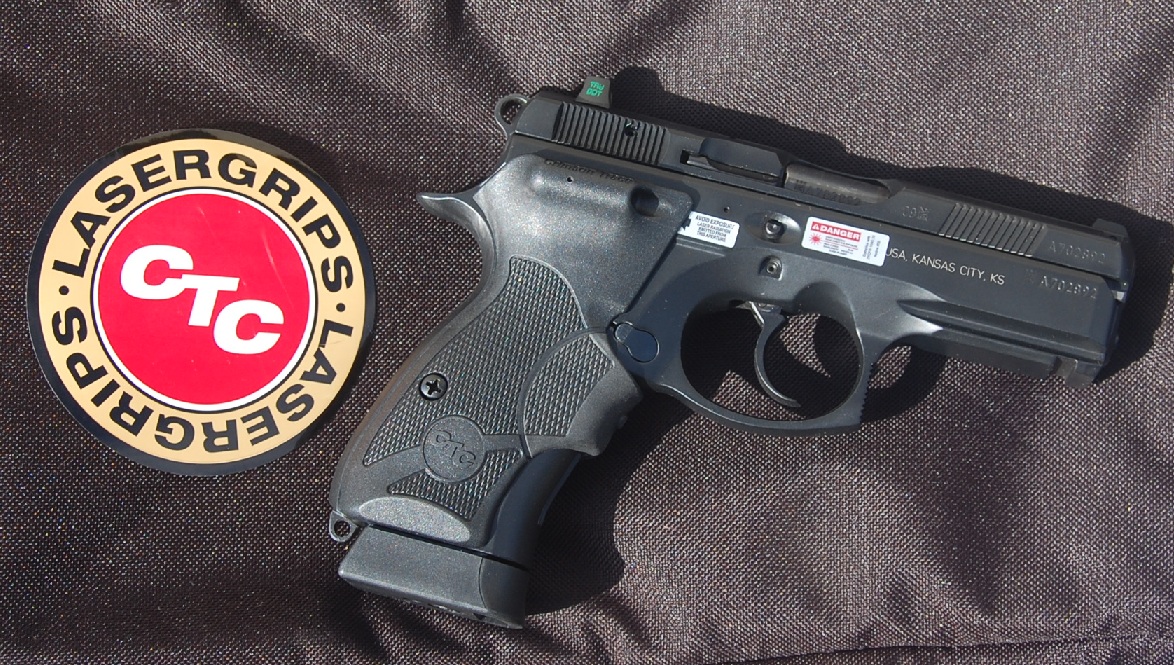 A quick trip to the Range showed me using both FMJ and the hot Double Tap Ammo.
My first 9 rounds of Remington 180 grain FMJ printed slightly low but centered at 10 yards. I could see the bright red dot on my target very clearly.
I put 9 more rounds into the target- before deciding to go further out. Moving the target to 20 yards which brought my grouping up to center.

I could still see the dot, but it seemed like I was a bit shaky with 9 rounds of Double Tap 150 grain Nosler JHP. However..There was no problem with the Crimson Trace not working correctly. A .40 caliber hole was the result after the dot hit the paper, and my pressing of the trigger. I shot 9 more rounds rather quickly and the LG-476 still provided superb results. Loading up with and firing 9 more rounds of FMJ. I was very pleased that the CT Laser Grip held it's zero throughout my brief testing.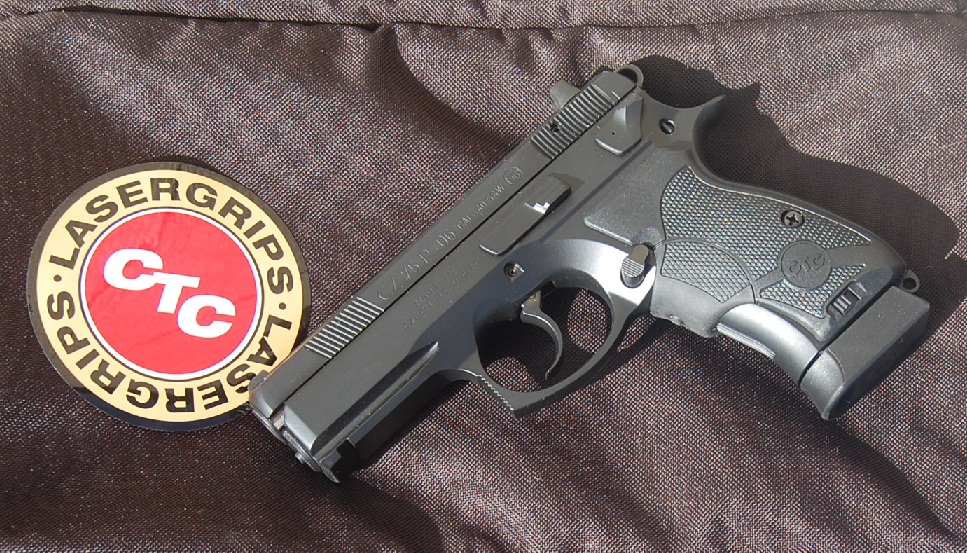 Know that I didn't use my sights at any time during this Range session, and have moved my dot slightly higher and to the right. Seems perfect for me now.
I can highly recommend the CT LG-476 for P-06 and other CZ pistol owners..(along other Crimson Trace products) to anyone looking to enhance their shooting.
LINKS

HORNADY AMMO
HIGH NOON HOLSTERS
DOUBLE TAP AMMO
LARGE PIC
NICE PIC
REAL NICE PIC
CRIMSON TRACE P-01
FREE CT LASER GRIP DVD
CRIMSON TRACE
BACK TO THE CZ-ZONE


Email: cz75_idaho@yahoo.com